Publication of IMPRS-LS student Sriyash Mangal
Publication of IMPRS-LS student Sriyash Mangal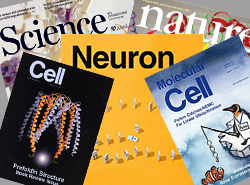 Mangal, S., Sacher, J., Kim, T., Osorio, D.S., Motegi, F., Carvalho, A.X., Oegema, K., and Zanin, E.
J Cell Biol, 2018, [Epub ahead of print].
doi: 10.1083/jcb.201706021

TPXL-1 activates Aurora A to clear contractile ring components from the polar cortex during cytokinesis

During cytokinesis, a signal from the central spindle that forms between the separating anaphase chromosomes promotes the accumulation of contractile ring components at the cell equator, while a signal from the centrosomal microtubule asters inhibits accumulation of contractile ring components at the cell poles. However, the molecular identity of the inhibitory signal has remained unknown. To identify molecular components of the aster-based inhibitory signal, we developed a means to monitor the removal of contractile ring proteins from the polar cortex after anaphase onset. Using this assay, we show that polar clearing is an active process that requires activation of Aurora A kinase by TPXL-1. TPXL-1 concentrates on astral microtubules coincident with polar clearing in anaphase, and its ability to recruit Aurora A and activate its kinase activity are essential for clearing. In summary, our data identify Aurora A kinase as an aster-based inhibitory signal that restricts contractile ring components to the cell equator during cytokinesis.
---
12. January 2018 - 12:29