On September 22nd, 2016 the school celebrated its first graduation day ever. It was a very exiting day and wonderful to see and honour this year's graduating students, their families and friends.
Initiated and largely organized by our student representatives and by many helpers, the day was a great success and everybody had a wonderful time. After the formal graduation ceremony and a reception, graduates, family members and close friends were headed to the campus based restaurant "seven and more" for dinner.
Later in the evening, students of the school and invited guests gatherd at the MPI for graduation party to close the day with good music, dancing, interesting drinks and lots of food for those that couldn't make it for dinner. I am already looking forward to next year's graduation day, that is planned to take place in September 2017.
Collage of pictures taken during graduation day.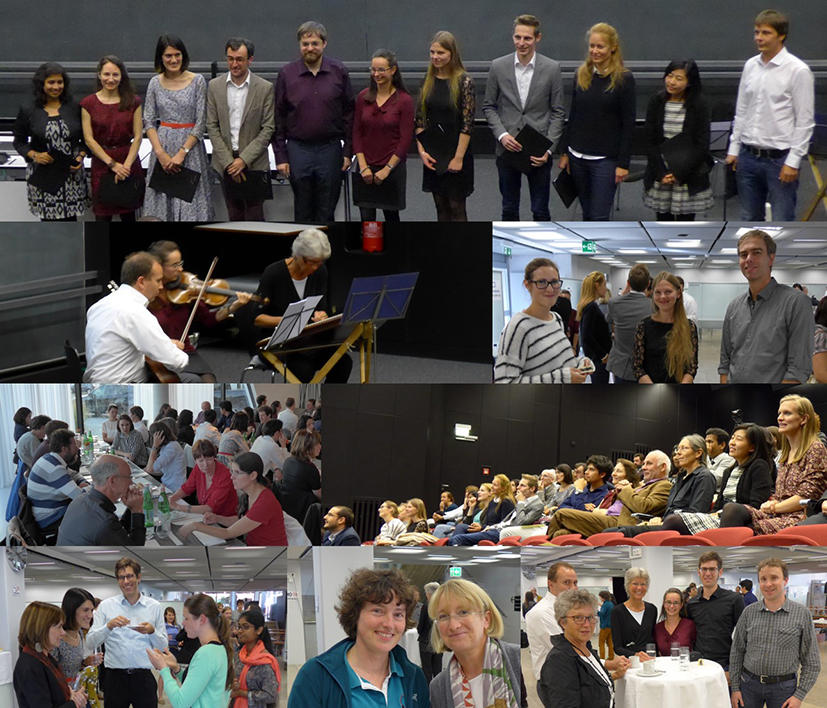 ---