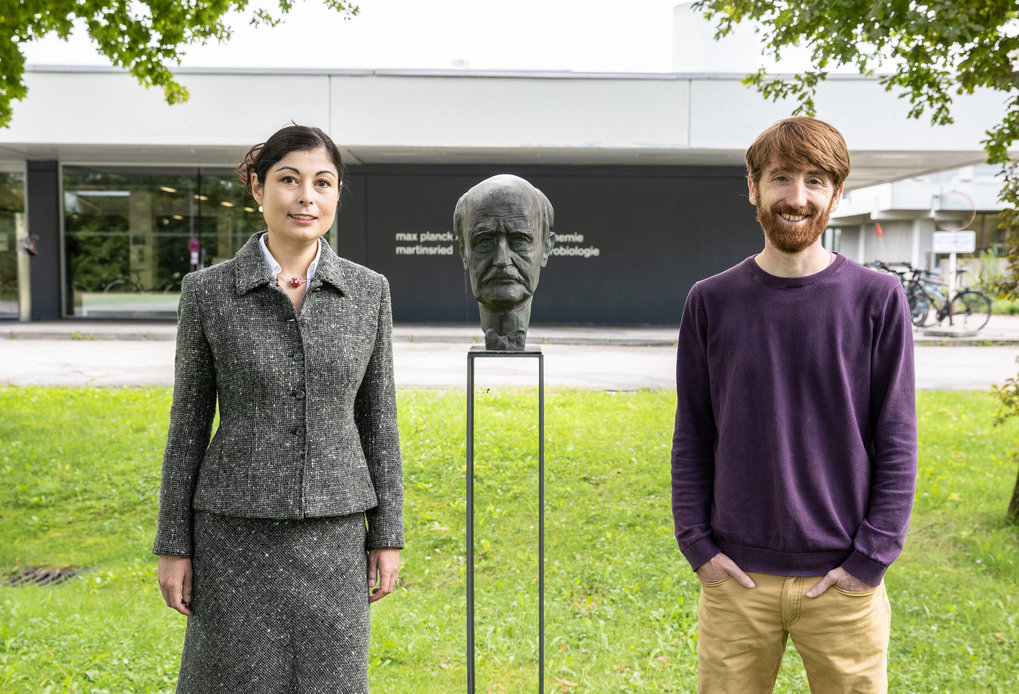 The Max Planck Society has succeeded in recruiting two renowned scientists. Kikuë Tachibana and John Briggs will now be conducting their research at the MPI of Biochemistry in Martinsried.
The Max Planck Institute of Biochemistry (MPIB) expands its scientific expertise with two new directors: Kikuë Tachibana and John Briggs. Molecular geneticist Kikuë Tachibana has moved with her research group from Vienna to Martinsried. Since August 1, she heads the research department "Totipotency". Together with her team, she studies cells that have the ability to develop into whole organisms. In parallel, structural biologist John Briggs starts his work at the institute. He has moved from Cambridge, UK, to Martinsried and heads the department "Cell and Virus Structure" since September 1. John Briggs and his team will study the structures of viruses as well as fundamental molecular cellular mechanisms.
Martinsried - since August 1 and September 1, respectively, Dr. Kikuë Tachibana and Dr. John Briggs are new full-time directors at MPIB. With the two new researchers, the institute now has nine directors, sharpening the research profile of the Max Planck Society. The new director Tachibana says: "I am delighted to have the opportunity offered by the Max Planck Society to devote our research to uncover the molecular mechanisms underlying the start of life. I am looking forward to collaborate scientifically with my colleagues and to work together for developing the Martinsried campus." John Briggs explains, "Structural biology and method development in microscopy have a long tradition in Martinsried. My team and I, together with our new colleagues in Martinsried, are looking forward to finding out more about how viruses assemble and how they function." 
---